Georgetown, Kentucky

Georgetown, the seat of Scott county, is located near the center of the county at Royal Spring and North Elkhorn Creek. Although the area had a few settlers as early as 1775, the permanent settlement that became Georgetown began in 1782 as Lebanon, Virginia. In 1790 it was named George Town to honor George Washington and was made the Scott county seat when the county was formed in 1792. The Georgetown post office was open by 1801. The population in 2010 was 29,098.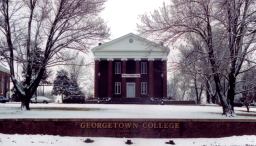 Georgetown is the home of Georgetown College, founded in 1829.
The Scott County Courthouse in Georgetown, the county's fourth, was completed in 1877 and renovated in 1996.
A major employer in Scott county is Toyota Motor Manufacturing, Kentucky (TMMK).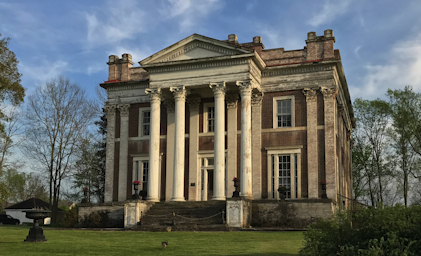 Just west of Georgetown on the Frankfort Pike (US 460) is Ward Hall, a Greek Revival mansion completed about 1857 for Junius Richard Ward. The design has been attributed to Thomas Lewinski, a Lexington architect. The Ward Hall Preservation Foundation owns the building and grounds and is working toward its restoration.
MORE INFORMATION
---
SEARCH THE KENTUCKY ATLAS & GAZETTEER
---
© 2023 David C. Elbon