Irvine, Kentucky

Irvine, the seat of Estill county, is on the Kentucky River at Station Camp Creek. It was founded in 1812 and named for Colonel William Irvine, an early settler.
Irvine has been incorporated since 1849.
An Irvine or Estill Court House post office opened in 1813.
The population in 2010 was 2,715.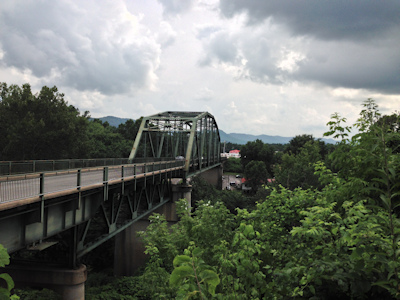 The current Estill County Courthouse in Irvine, the third, was built in 1941. The bridge carries KY 52 and 89 across the Kentucky River.
MORE INFORMATION
---
SEARCH THE KENTUCKY ATLAS & GAZETTEER
---
© 2023 David C. Elbon